Image Mattes
Image Mattes for Non Linear Video Editing
50 Image Mattes for Video Editing
One of the best ways to give your Video and Multi Media Productions that broadcast look is to use Image Mattes for keying graphics and video elements. Most high end video editing programs and systems allow you to select a grey-scale graphic (Image Matte) for keying video and graphics.
These Image Mattes create that wonderful 'soft look' that you see on all the major TV networks like ESPN and CNN.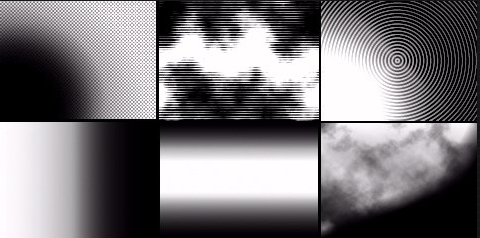 Our Package of 50 high resolution Image Mattes is only $9.95 and is available as an instant download with no shipping costs or waiting for your CD to arrive. Click on 'casino en ligne' and you will be able to use these great mattes within minutes. The download is 5 megs and will take less than two minutes via DSL and 15 minutes with a dial up connection, see jeux de casino for more.